On Friday, Justin Bieber made the announcement that he will be taking a hiatus from performing due to the paralysis that he is experiencing on one side of his face.
The singer said that he suffers from Ramsay Hunt syndrome, which prevents him from performing since it prevents him from moving half of his face and prevents him from going on stage.
"It is from this virus that attacks the nerve in my ear and my facial nerves and has caused my face to have paralysis," he said in a video posted on social media.
 

View this post on Instagram

 
"As you can see this eye is not blinking. I can't smile on this side of my face; this nostril will not move. So there's full paralysis on this side of my face."
"Ramsay Hunt syndrome" is a condition that, according to the Mayo Clinic, "occurs when an outbreak of shingles damages the facial nerve near one of your ears."
The painful rash of shingles is only one of the symptoms of Ramsay Hunt syndrome, which can also include facial paralysis and hearing loss in the ear that is afflicted.
Bieber responded to individuals who are upset over the recent cancellations of his concerts by saying that he "physically, obviously, is not capable of executing them."
"This is pretty serious, as you can see. I wish this wasn't the case, but, obviously, my body's telling me I've got to slow down," he said.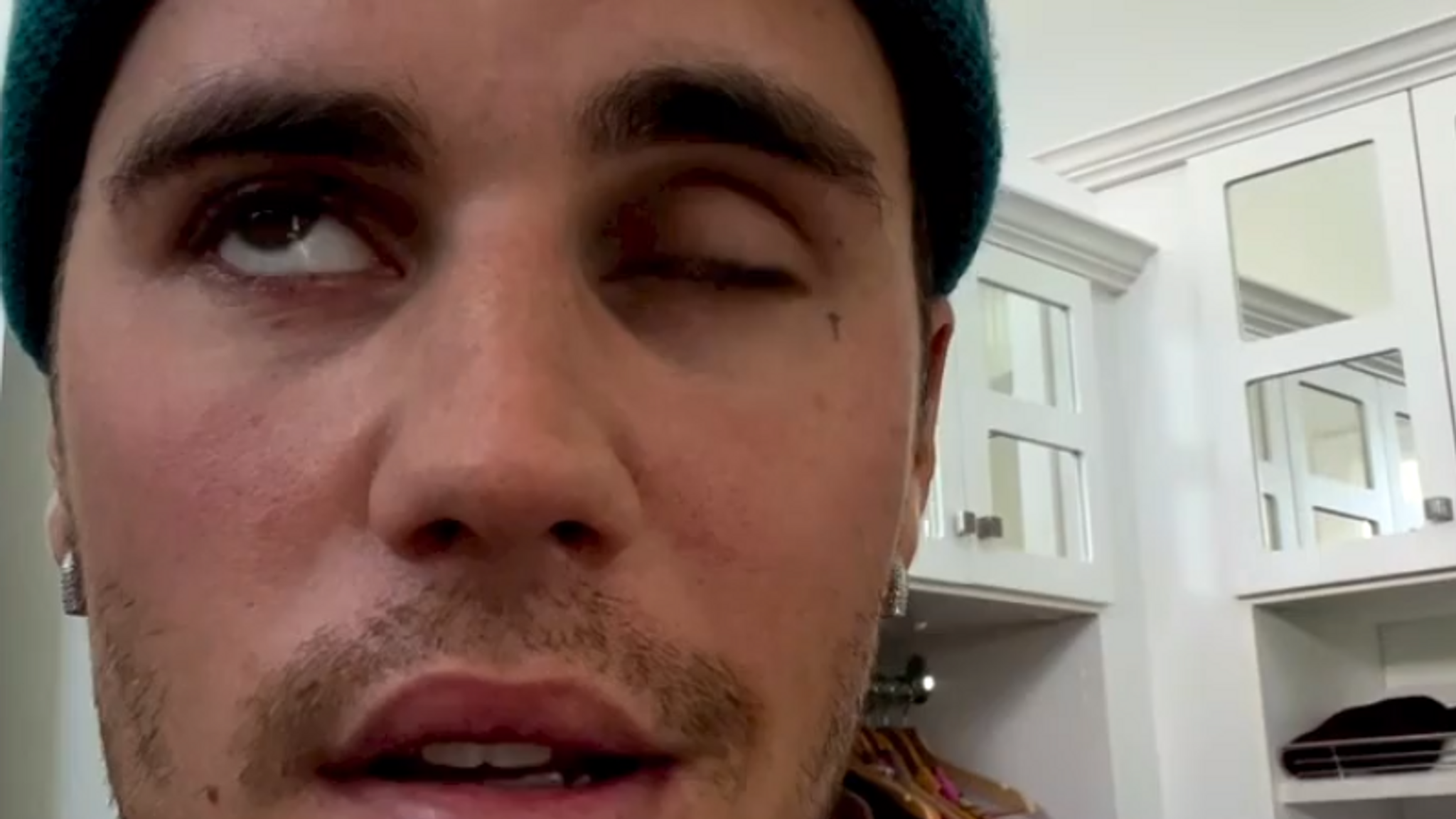 He praised his supporters for their patience and stated that he has been performing facial exercises in order to assist.
He stated that he is unsure of how long it will take him to recuperate, although it was reported earlier this week that three of his forthcoming performances will be postponed because of his condition.
"It's going to be ok," he said. "I have hope, and I trust God."
"It will go back to normal, it's just going to take time."