When a consumer found out that the eggs she had purchased at the supermarket earlier in the week had 'wrinkled' shells, she became concerned about the eggs' ability to remain edible.
She captioned the image in a Facebook group with the following: "I purchased these eggs at Woolworths."
"Could someone please enlighten me as to what the devil is going on with these? I am baffled!'
Despite the fact that the shell was not particularly fragile, the woman claimed that the eggs had the consistency of "hollow rocks."
She stated that "on the inside, they appear to be fully normal."
The wrinkled eggs caused hundreds of individuals to scratch their heads, and some of them came up with intriguing theories about what might have caused them.
A woman once remarked that chickens frequently produce eggs of unusual shapes. "They do not typically make it into the cartons, so you hit the jackpot with three comical eggs!"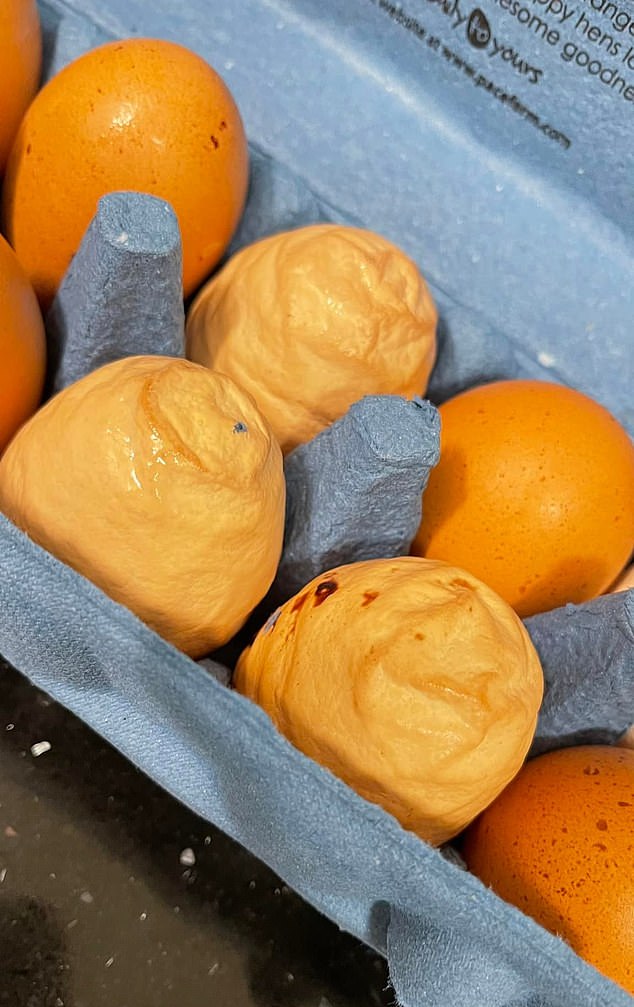 She went on to say that it should not have an effect on the quality of the eggs unless the shell was fractured or soft.
According to another person, it was revealed that the unusual eggs were the result of a hen that was undernourished.
Tim Daniels, who runs a website devoted to poultry knowledge, recently published an article that explores possible explanations.
It has been found that some illnesses, such as infectious bronchitis, which is caused by a virus, can interfere with a bird's capacity to create thick albumen (egg white).
According to what he wrote, wrinkling of egg shells can occur as a result of this since infected hens will continue to carry the disease throughout their lives.