In Western Australia, a man passed away after being mauled to death by a kangaroo.
As a result of previous injuries sustained by a 77-year-old male, emergency medical services were called to the scene in Redmond, which is located close to Albany.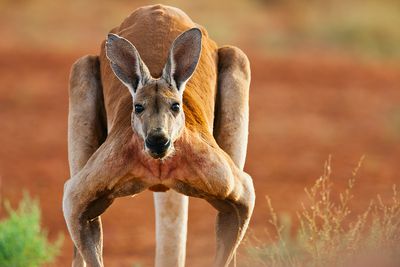 After they arrived, the kangaroo started behaving in an aggressive manner.
It was too late to save the guy.
The free-roaming kangaroo was almost certainly someone's pet that was being kept at the location.
It has been 86 years since there has been a fatal kangaroo attack in Australia.