An employee at Kmart has shared the specific time of the week when popular items are placed on clearance at the various stores.
The statement was issued by a member of the team in response to a video that was posted on TikTok in which a Kmart customer showcased her incredible collection of products that had been purchased at a discount.
In the video, Jessica, a user of TikTok who goes by the handle @ADayWithJessica, demonstrated how she picked up fashion goods, cooking supplies, and glasses for as little as 20 cents.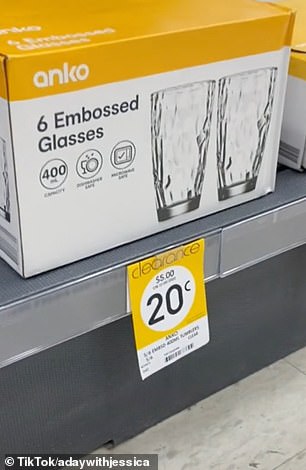 According to a statement made by a Kmart employee, the prices of various items are lowered every Monday.
She said in her post, "As a Kmart employee, I can tell you that markdowns are done on Mondays, thus that is the greatest time to get a discount!"
The worker remarked that although she was stationed in South Australia, she had the impression that this was the case in retail establishments all across the nation.
She stated, "I would imagine it's the same as they will go on clearance on the website at the same time." "I would guess it's the same as they will go on clearance on the website."
Another worker at Kmart expressed their agreement, adding, "I too work at Kmart, and believe me, this is really true."