A mural depicting the Queen in Sydney, Australia, has had its colours altered to reflect those of the aboriginal flag.
Earlier this month, following the passing of Her Majesty, Sturat Sale created a piece of street art near the Sydenham train station in the city's Inner West neighbourhood.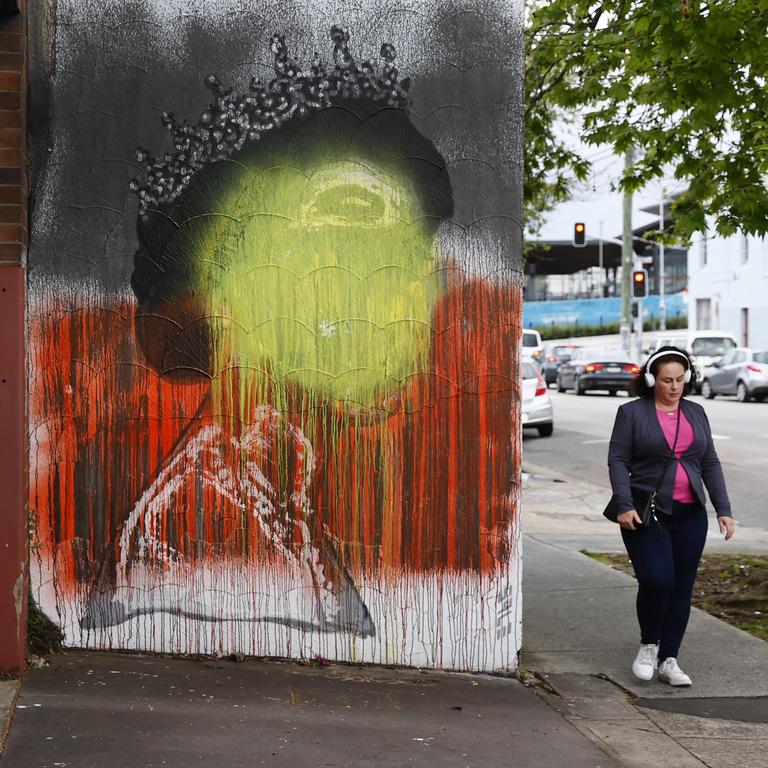 However, the current colour scheme is comprised of red, yellow, and black.
Activists in Australia set fire to national flags only a few hours after participating in a mourning service honouring the Queen at a national level.
On Thursday, a one-off public holiday, anti-monarchists marched in Brisbane, Sydney, Melbourne, and Canberra, chanting "the monarchy to be abolished."
As a sign of defiance towards the Commonwealth, several demonstrators have set Australian flags on fire during the ongoing protests, which have led to increasingly chaotic scenes.
Just after noon, hundreds of protesters started their march from the Queen Victoria Monument on Williams Street and made their way to the Eagle Street Pier area in the central business district of Brisbane.
One of the speakers addressed the crowd with a megaphone and told them, "Our message to England and the Monarchy is to f**king burn."
After giving a speech, the group proceeded to incinerate a British flag together with an Australian flag by using a newspaper.
In spite of the fact that many people praised the long-serving king's seventy years of leadership, indigenous leaders maintain that the monarchy is a symbol of a bloody history.
"There is blood on the hands of the Commonwealth".
According to a post made on Facebook by the organisers of a rally in Sydney, "the passing of Elizabeth II has prompted continued calls for justice for the dispossessed."