Christine McCoombes was told that her daughter, Hallee, would never walk.
But, just six years later, she is an Australian champion and could be competing in the Paralympics in a couple of years. Hallee has spina bifida, and she competed in the all-school triathlon championships in Queensland.
"People saying that I can't play sport or that I will never run are just motivating words," Hallee said.
According to her mother, her condition has affected her brain and coordination. She also has various muscles and nerves that are damaged.
Despite the challenges that she faces, Hallee still manages to get out of her wheelchair.
She has to shuffle around a hospital, go swimming at Kawana, and dive into the water for competitions. She also refuses to give up on her sport.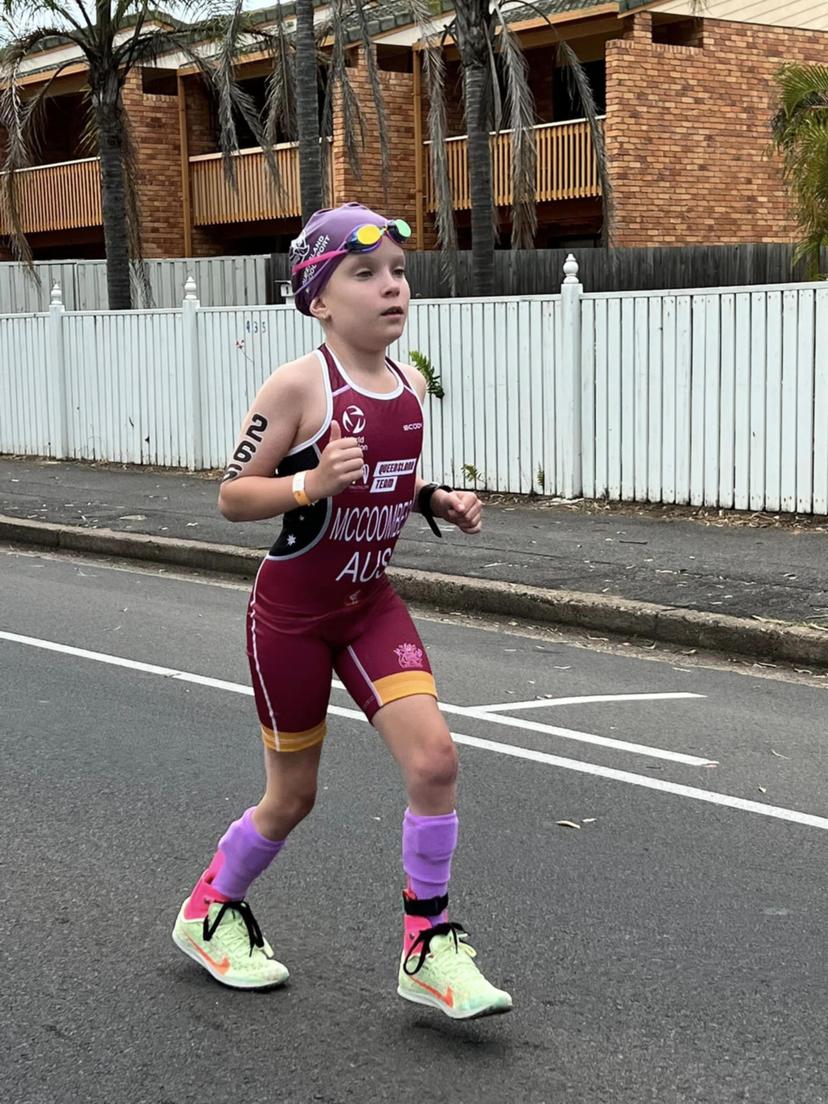 Christine said that people are starting to realize that Hallee is capable of doing anything. She can run, and she has no feeling in her knees or her waist.
Through her body, vibrations are directed through her wheelchair. At the finish line, she can barely walk or talk.
Tim Harradine, the chief executive of triathlon Australia, said that Hallee inspires him every day.
The 2032 Paralympic Games in Brisbane are expected to be huge, but Los Angeles 2028 is Hallee's goal.
She also wants other people to follow in her footsteps.