The ARIA Awards, which was held in Sydney on Thursday night, has been called out by the viewers for its poor performance.
Many of them referred to it as "absolute rubbish" and a "s**t show."
One user noted that the event's producers might not be able to get more gigs, while another said that the broadcast still needed a lot of work.
Not everyone is a natural-born presenter. Instead, they suggested that the event could be reduced to less dad jokes and more music.
Another user noted that the show gets even worse each year, with one person even suggesting that it was run by a high school.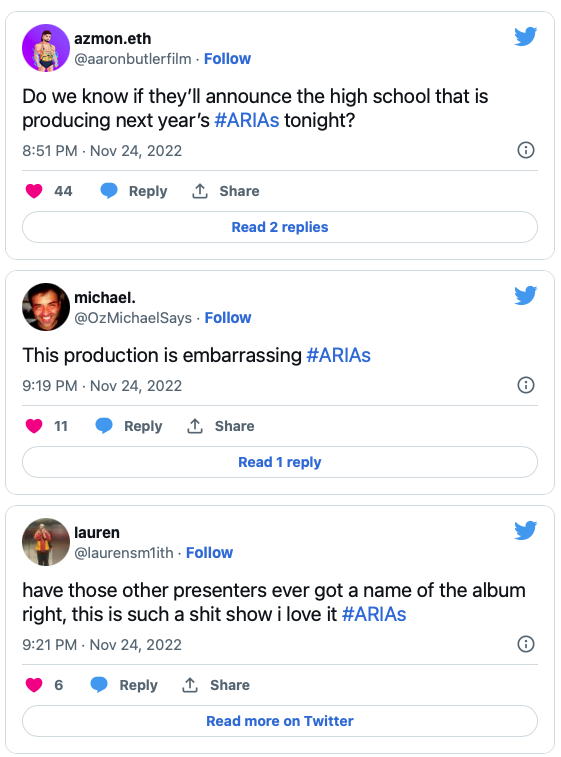 The ARIA Awards was called out by many people as the worst awards show they've ever seen.
One person referred to it as "crap" and said that they could not watch the entire event.
Many of the hosts, including Christian Wilkins and Laura Feas, made numerous mistakes while presenting.
During one segment, the hosts announced that they were going to introduce a new segment.
However, before they could do so, they made several mistakes, including forgetting who they were supposed to introduce.
They also said the wrong album name multiple times. One user questioned if the other presenters had the correct information.