Fans of the Australian national soccer team were disappointed to learn that they would not be getting a day off to celebrate their team's advancement to the next round of the World Cup in 2022 after Prime Minister Anthony Albanese announced that there was not enough time to hold a public holiday.
The country's football fans were hoping that a holiday would be declared following the team's victory over Denmark on Thursday.
The victory over Denmark was the first time that Australia won back-to-back games at the tournament.
Despite this, the Prime Minister noted that it was too late to call for a national holiday due to the team's victory.
Too late to call a national holiday after the @Socceroos huge win against Denmark last night. But if we win the #FIFAWorldCup… that might be a different story.

— Anthony Albanese (@AlboMP) December 1, 2022
He said that the government would still consider granting a holiday to celebrate the team's success if it continues to perform well in the tournament.
Mr. Albanese noted that if the team were to win the World Cup, then a public holiday might be granted.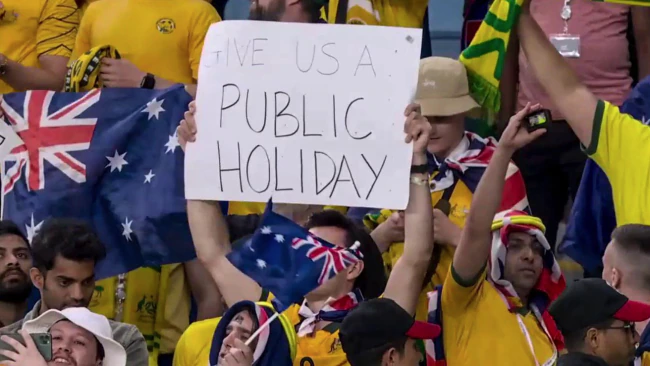 Thousands of football fans then rallied around the Prime Minister to urge him to give the country a holiday to allow them to recover and enjoy the day after the match against Argentina.